Culpeper Literacy Council Office is located at
415 South Main Street, Suite 204
Culpeper, VA 22701
We are located in the heart of downtown Culpeper. Our office is best accessed through the back of the Clore Office building. We are located on the 2nd floor in Suite 204. Parking is available in the back.
Our business office is open Monday through Friday from 9am until 2pm. Classes and individual tutoring sessions are held throughout the week at various times.
See our contact info below.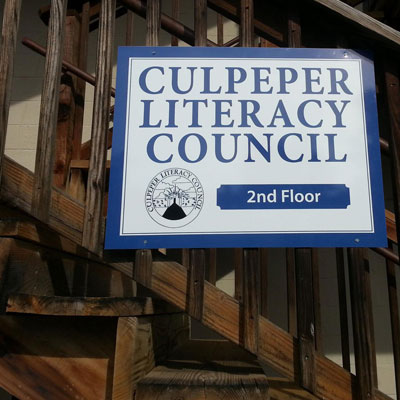 Culpeper Literacy Council
415 South Main Street, Suite 204
Culpeper, VA 22701
P: 540-825-5804
F: 540-825-4069